Recruitment is the process of finding and hiring the best and most qualified candidate for a job opening and encouraging them to apply for jobs in an organization".
It is one whole process that begins with the identification of the needs of the company with respect to the job and ends with the introduction of the employee to the organization. Thus, the first step for this starts with creating a vacancy and this article describes how to create a vacancy.
Step 01
In order to create a vacancy, you need to go to Recruitment > Vacancies. Click on the Add button featured on top of the Vacancy List and you will be navigated to Add Job Vacancy form.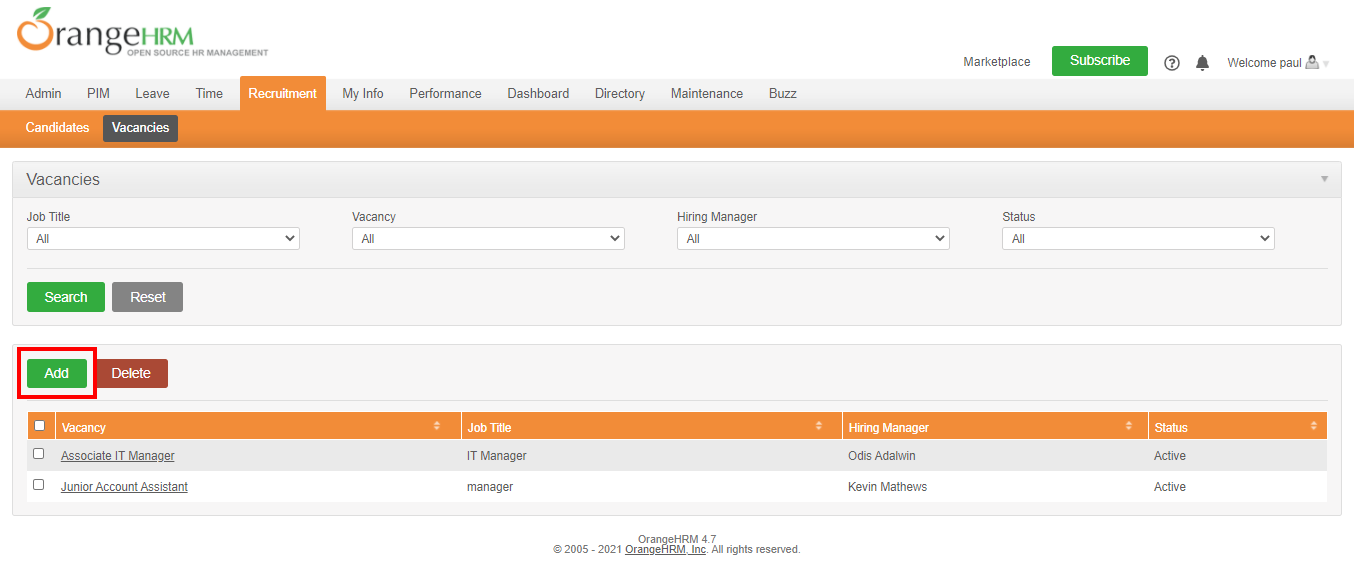 Step 02
Complete the following fields in order to capture the details of the job opening.
| | |
| --- | --- |
| Field | Description |
| Job Title | Select from a dropdown list of Job Titles. Job Titles in the organization needs to be preconfigured in the Admin> Job> Job Titles in order to be made available in the dropdown menu. |
| Vacancy Name | Select the title of the new job vacancy. |
| Hiring Manager | The name of the Hiring Manager relevant to the job vacancy. |
| Number of Positions | The number of applicants who will be chosen for the job. |
| Description | Add a description by providing any other additional information about the job vacancy. Users can utilize this text area to elaborate more on the job description and job specification. |
| Active | Indicate whether the vacancy is currently active or dormant. |
| Publish in RSS feed and webpage | Allow publishing the vacancy external to the app (eg: Careers page on company website). |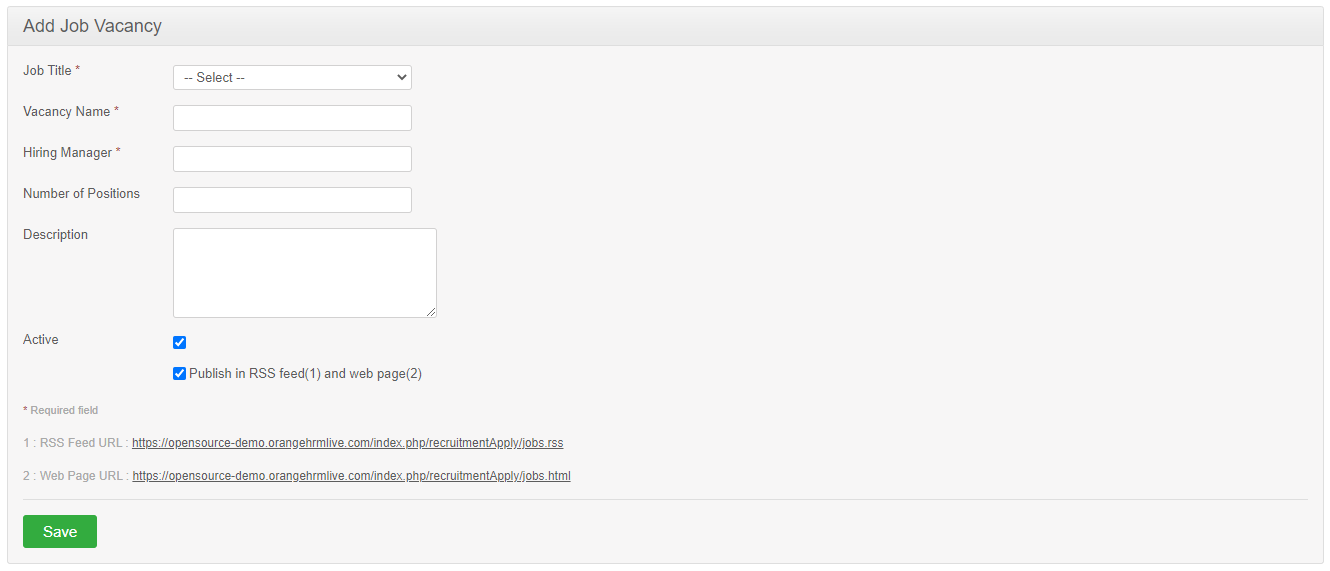 Step 03
Click Save and your new vacancy will be listed in the Vacancy List.