OrangeHRM Corporate Branding allows you to customize your OrangeHRM system with your organization's colors, company logo and banners.
For versions 4.8 and older, this feature is offered as a premium add-on that must be purchased separately. However, starting with OrangeHRM OS version 4.9, it is offered as a free core module feature.
This feature is available only to admin users under Admin - Cooperate Branding. All components that facilitate color changing have been grouped into 4 main categories thus making it easy for users to change the colors.
Component
Changes color in...

Primary Color

Table Headers

Autocomplete Highlight

Dashboard Panel Legend

Left Menu

Login Image Inner Color

Loading Spinner

Secondary Color

Login Image Outer Color

Top Bar and Hoover

Primary Button Color

Primary Action buttons (eg: Add, Search, Apply, Assign, etc)

Secondary Button Color

Secondary Action buttons (eg: Cancel, Reset, etc.)
To change the color, click on the color picker dropdown menu. You can select a color by selecting the shade or typing the hex number of the color. Click "Choose" to confirm and you will be shown a preview of how the system will look with the color change.
You can also select to upload your company logo and banner via the Clint logo and Logo banner fields. When published, the company logo will appear in the header area which can be seen once logged in to the system. Logo banner shall appear on the login page. Make sure the company logo that you wish to display is in the size of 300x60 pixels and the logo banner is 1024x180 pixels in size before you upload it.
To Confirm your theme changes, click "Publish" and the changes will be visible to all users that are using the system. If you want to revert back to the default theme colors and images, click "Reset to Default".
Theme Applied User Interfaces
Login Page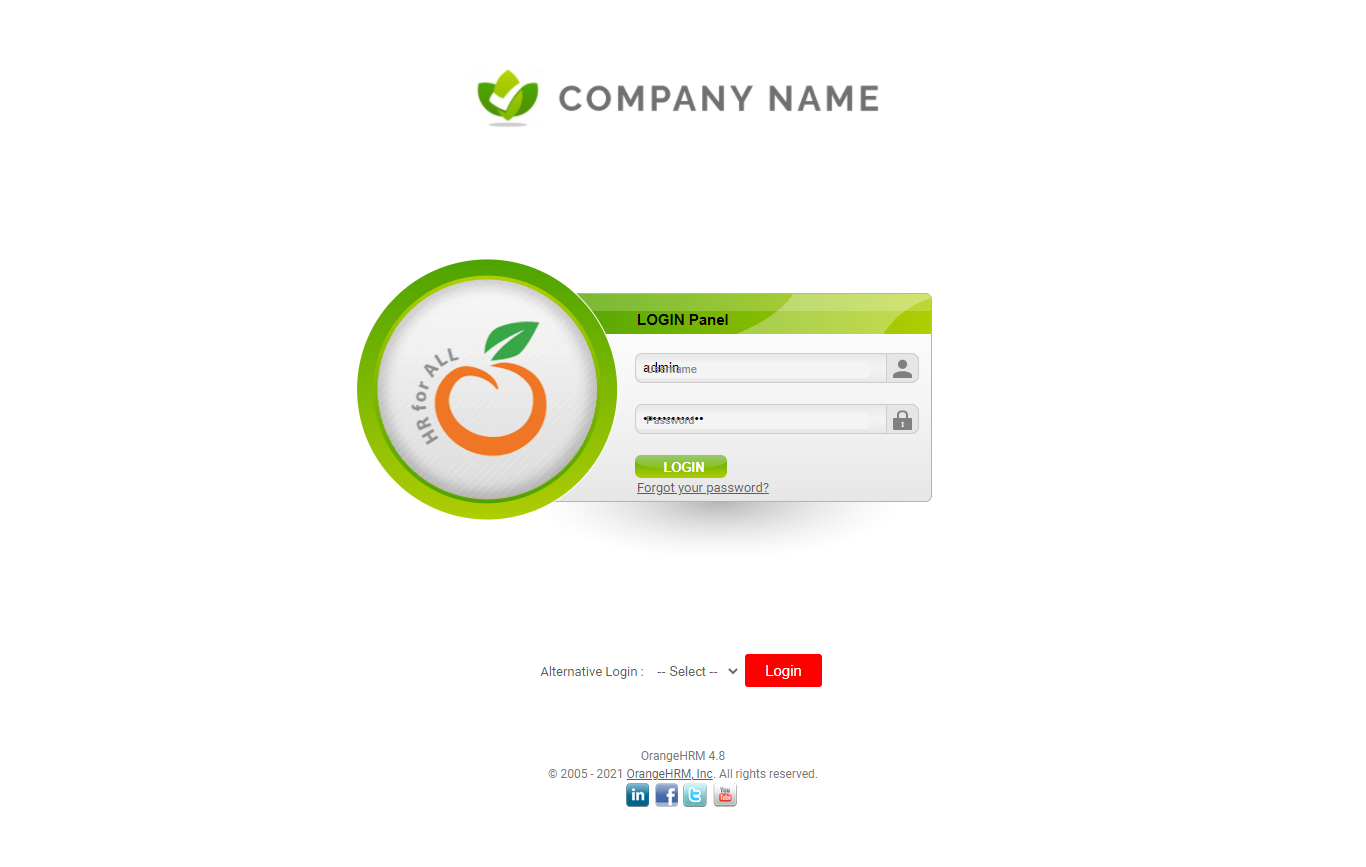 Employee List