Once an employee added to the system, it is incredibly important that we update the employee's job information accurately in his OrangeHRM profile. Data contained in this page is used for other key modules throughout the OrangeHRM system.
To assign employee's job-related information, follow these few simple steps.
Step 01
Go to his PIM > Employee List.
Step 02
Select the employee from the list to view his profile.
Step 03
Click on Job tab to view his/her job-related information.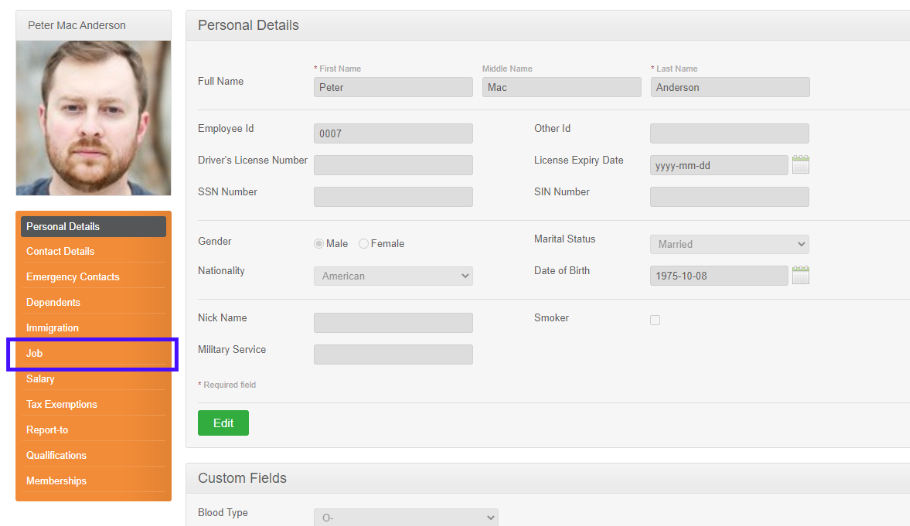 Step 04
You will be navigated to a read-only view of employee's job information. Click "Edit" and update the relevant fields.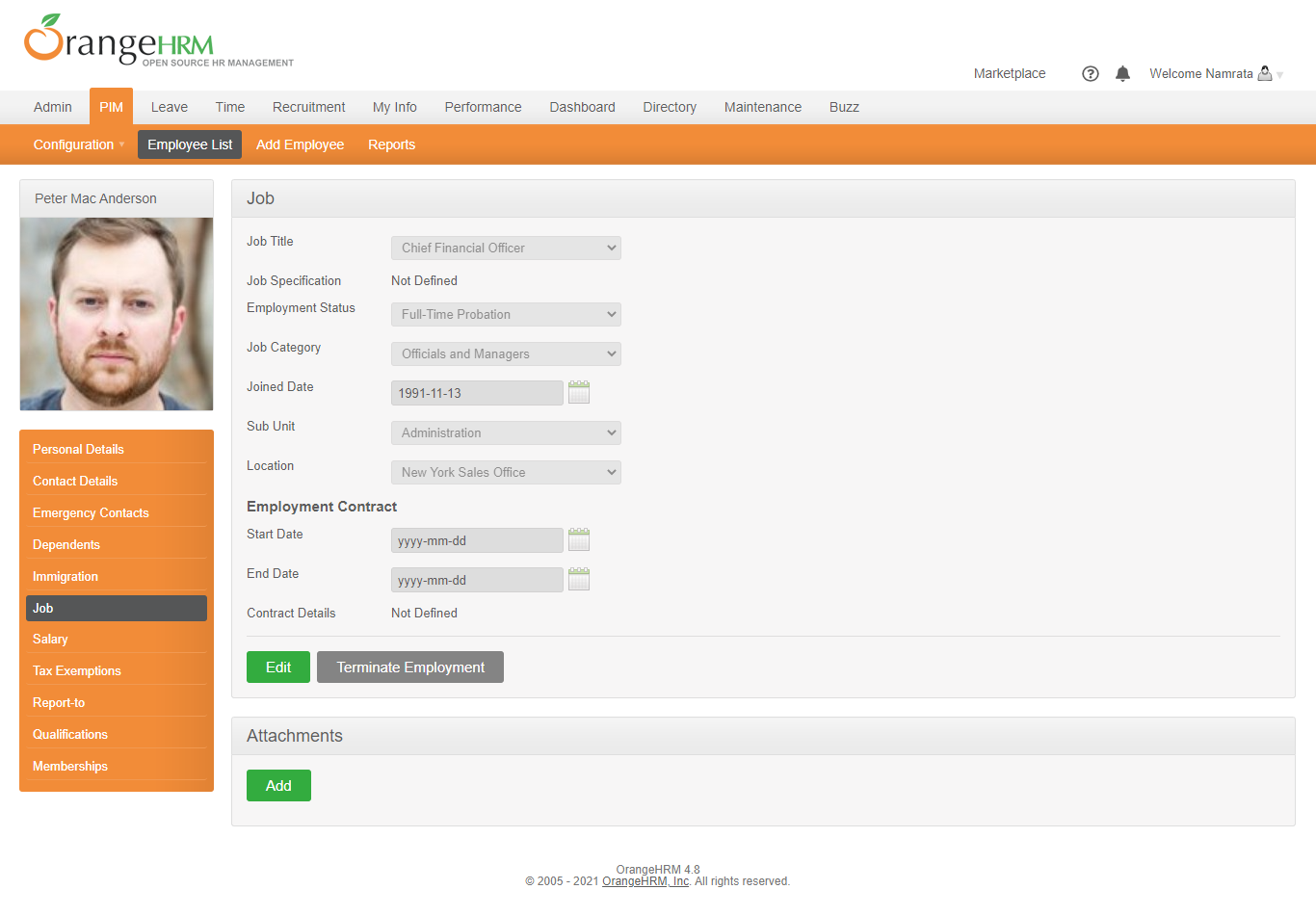 Note:
Job Titles, Employment Status, Job Category, Sub Unit, Location needs to be preconfigured in admin module before assigning them to employees. Job Specification is retrieved when a Job Title is assigned to the employee. Admin user can update the job specification as a pdf file via Admin > Job > Job Titles > Add/ Edit Job Title
Step 05
Once you are done updating the fields, click the "Save" button to confirm the updates.