The employee list shows all the employees entered and imported into the PIM. You can view/edit details of a particular employee by clicking on the employee's name, display image or ID. To view the employee list, select PIM > Employee List from the Main Menu. The Employee List Screen will appear.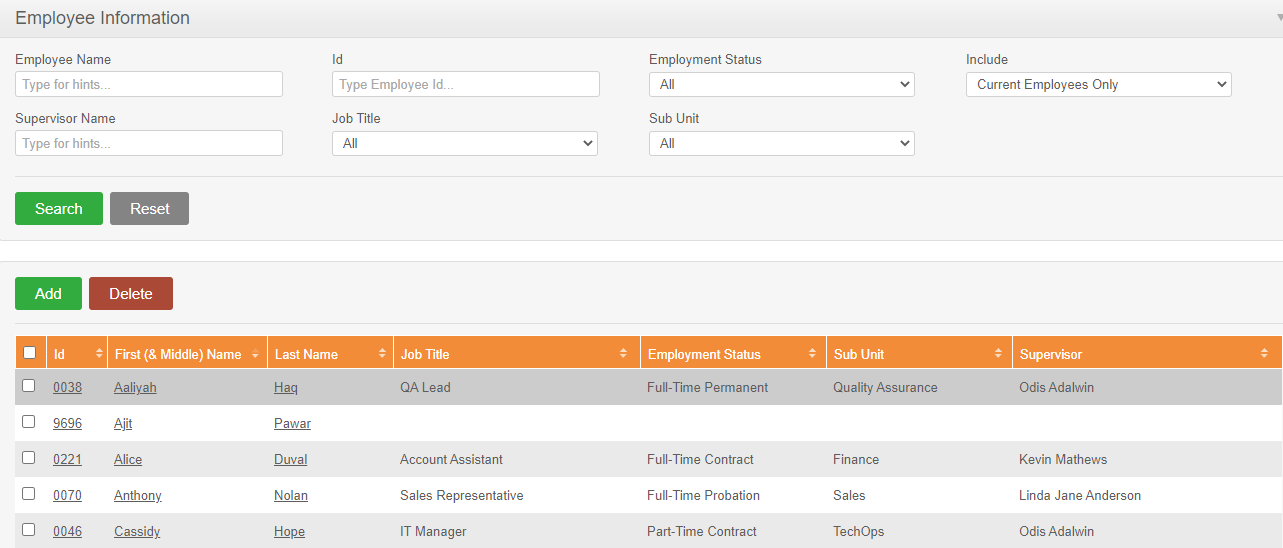 It is possible to sort employee data in alphabetical order by clicking on column headers.
Step 1 - Use the filters to search for employees. Below are the options to use as filtering criteria. You can combine multiple filters.
| | |
| --- | --- |
| Field | Description |
| Employee Name | Filter by the Employee Name |
| ID | Filter by the Employee ID |
| Employment Status | Filter by the Employment Status |
| Include | Search current or past employees or both |
| Supervisor Name | Filter by the Manager |
| Job Title | Filter by the Employee Job Title |
| Subunit | Filter by the Department |
Step 2 - Click search to see the results of your desired selection
Step 3 - When "Reset" is selected within the Filter, the search section results will be reset and the search filters will change to the default view.